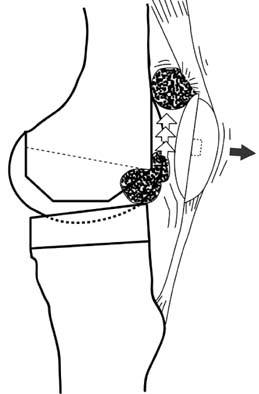 Patellar clunk syndrome : 
It is usually the result of a fibrous nodule that forms on the undersurface of the distal quadriceps tendon. It may get entrapped in the intercondylar notch of the femoral component during flexion, and lead to a sudden snap as the nodule is pulled out of the notch during active extension.
Nonsurgical management is rarely successful. Surgical debridement is usually curative, with only rare recurrence. More aggressive procedures such as realignment, revision, or patellectomy are usually not necessary, and are reserved for cases resistant to soft-tissue debridement.